Needing money can sometimes mean that you apply for a normal, unsecured cash loan and are declined. A secured loan against assets may be the answer and if you own property, have sold property or are an estate agent and would like an advance on commission then Borrow Online is here to help. A secured loan or cash advance is a simple and secure way to get a loan and you can easily apply for an advance on the proceeds of the sale of your property, to pay for any outstanding rates or taxes required for the transfer to be completed as well as as an advance on commission if you are an agent with a valid FFC.



NOTE: Secured loans against property do require credit and income checks to be done. If you need a secured loan with no credit or employments checks then consider another asset as collateral such as a vehicle, boat, jewellery, gold, diamonds, luxury watch, art, antiques or any other asset of value you own that is fully paid.

To apply simply complete the short online application form giving as much detail as possible regarding your property or sale of property. A consultant will contact you as well as the attorney that dealt with the sale and if you are approved with the correct documentation the amount will be paid into your bank account soon afterwards. Borrow Online also offer loans against other assets such as vehicles, art, antiques, gold, jewellery and any other goods of value you may have. If you would prefer a secured loan, are a property owner or need a cash advance then there is no reason to wait any longer, apply today and see if you qualify • visit www.borrowonline.co.za
Benefits of applying with Borrow Online...
| | |
| --- | --- |
| | BRIDGING FINANCE & CASH ADVANCES |
| | QUICK ACCESS TO FUNDS, NO WAITING |
| | PROPERTY, VEHICLES, JEWELLERY & MORE |
| | QUICK, DISCREET, SECURE & CONFIDENTIAL |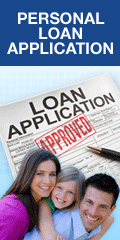 Have bad credit and need finance? SA Personal Loans work with a number of independent finance companies in South Africa, all registered with the NCR and will do their best to help you get loans of up to R150 000. Based on the information you provide and your current credit status they will partner you to the most appropriate lender to meet your requirements. If you have bad credit or are blacklisted then they offer an efficient service to help you get a loan with same day approval during office hours. Don't go without cash if you need it when there may be an alternative option, apply today and see if the loan consultants can help you get a loan • visit www.sapersonalloans.co.za



tags... loan against property, cash advances, home loans south africa, online cash advance lenders, cash advance online direct lenders, money in advance, money advance, advance money, instant cash advance online, need a home loan, secured loans south africa, secured bad credit loans, secured loan with bad credit, bad credit, secured loan